GOLDEN — Michael Zeman has no more records to break.
The Wheat Ridge native and Holy Family graduate became the all-time all-time leader in rushing yards and touchdowns for the Colorado School of Mines earlier this month, surpassing 1,000 yards last week this season, making him the only player in program history with three seasons with over 1,000 yards on the ground.
But one thing he hasn't done yet – win a national championship. And what better way to end his record-breaking career than to give Mines his first national title.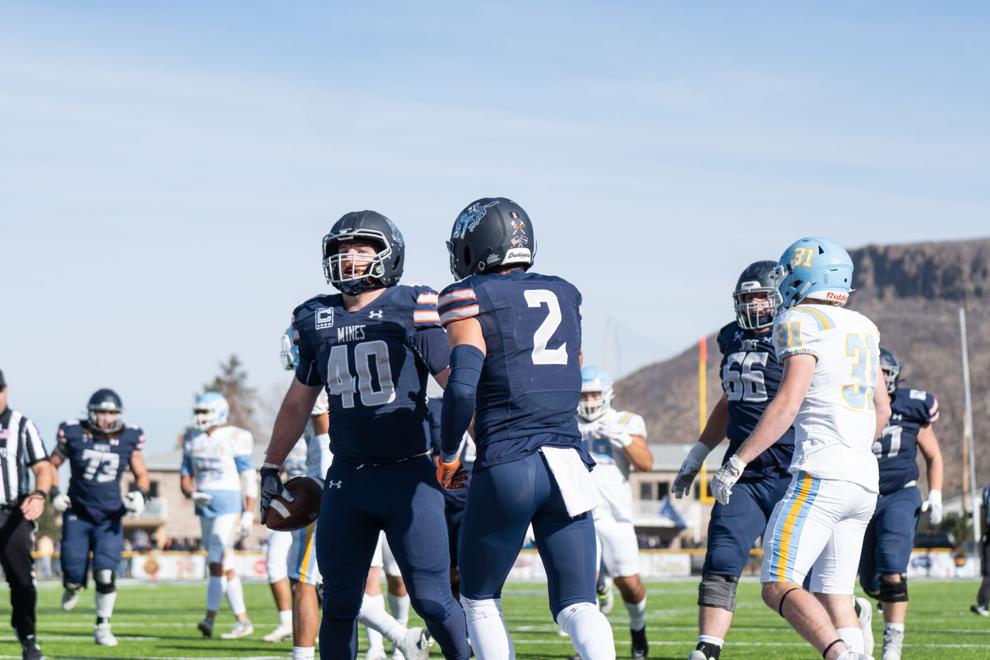 No. 19/13 Minnesota State (10-2) visits No. 10/7 Colorado School of Mines (10-2) in the second round of the Division II playoffs Saturday noon at Alumni Field at Marv Kay Stadium.
"At this point, personal fame takes a backseat," Zeman told the Denver Gazette. "In the end, only victory counts. I think everyone is kinda [embraced] same mindset. It doesn't matter how you do personally if the team loses."
This Orediggers team certainly has no shortage of players with stunning numbers.
At all three levels of college football, there are only three programs with a 1,000-yard rusher and two 1,000-yard receivers. Mines is one of them.
"It makes it difficult for us to counteract it safely," Zeman said. "We just have so many guns all over the field. It just really opens up the playbook. We can kind of do whatever we want."
The statistics definitely prove it.
Mines has the best offense in all of Division II, averaging just over 47 points per game, over 3 points more than the closest team.
"Our expectation is to put points on the board," Zeman said. "We want to be the ones who set the tone. We know we can count on our defense when we're not clicking, but we want to be the ones to score when we can."
An offense that scores nearly 50 points a game wouldn't be able to do so without great quarterback play. The Orediggers got that from Senior John Matocha, the national runner-up in passing yards and a nominee for the Harlon Hill Trophy, Heisman's Division II ball trophy.
"I think we've finally started realizing our potential," Matocha told the Denver Gazette.
However, this season was not without adversity.
Mines started the year with high expectations but lost his first two games of the season by a total of 6 points in straight losses to top 10 opponents Grand Valley State and Angelo State.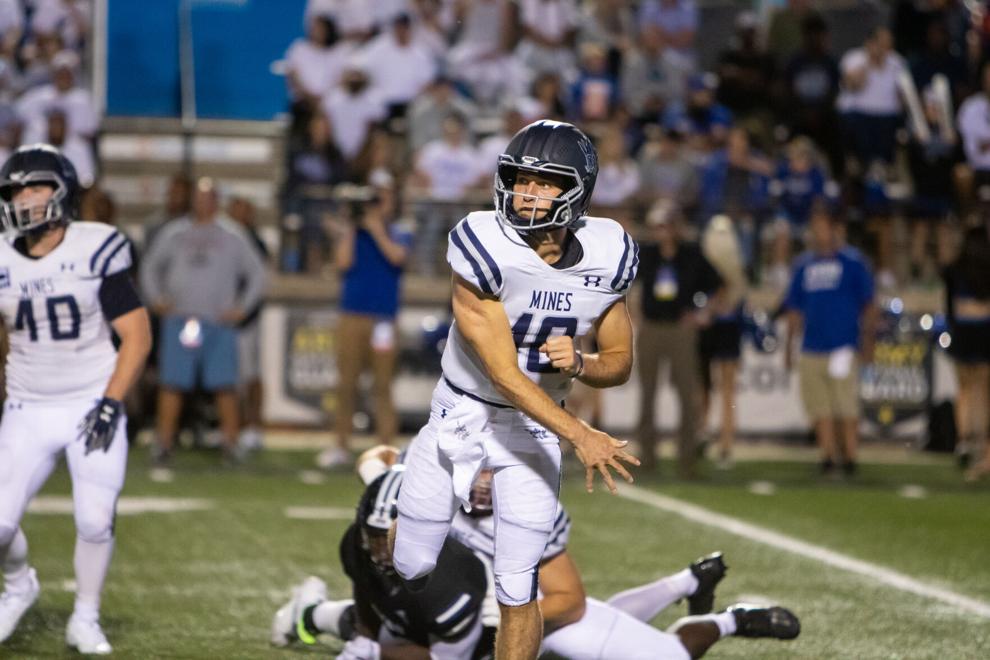 "Coach [Brandon] Moore talks about tackling adversity head-on all the time," Matocha said. "Those first two games obviously didn't go the way we wanted, but we think we were there the whole time. Grand Valley and Angelo are two elite teams in the country and we were right there with them. I think we did really did it." "We don't have an identity yet. We're getting better every week, so the ceiling is still way up and we're just trying to peak in the playoffs."
If all goes to plan this weekend in the second round of the playoffs against Minnesota State, a rematch with Angelo State could be on the horizon next week, with a trip back to the NCAA Semifinals at stake.
The two schools met in exactly the same game last season, with Mines earning victory for the program's first Region IV title. But this group of seniors is looking to surpass last year's team. They've dominated the Rocky Mountain Athletic Conference their entire career at Golden and want to prove Mines isn't just a local powerhouse, but a national one.
"You ask everyone, that's what they want," Zeman said. "We're talking about leaving Mines better than we had. We're just playing for all the guys that came before us, all the alumni, all the guys we've played with that aren't here this year."
WHAT'S NEXT
NCAA Division II Football Championship, second round: #19/13 Minnesota State (10-2) in #10/7 Colorado School of Mines (10-2), Saturday noon, Alumni Field at Marv Kay Stadium, Golden